Shopping Cart
Your Cart is Empty
There was an error with PayPal
Click here to try again
Thank you for your business!
You should be receiving an order confirmation from Paypal shortly.
Exit Shopping Cart
Ladies and gentlemen, children of all ages, welcome to Shimmy Giggles Entertainment. We specialize in children & family entertainment. For an hour or more Shimmy Giggles Entertainment will bring fun, laughter and lots of giggles that will leave you with lasting memories.
Behind the Red Nose: Shimmy Giggles is one of the lucky few who can say "I love what I do, and I do what I love." :O)
Shimmy Giggle is an energetic entertainer who blends fun and laughter into whatever she does. Shimmy Giggles started her love for clowning she was in the 8th grade. Always knew this is what she wanted to do. She loves sharing her art of clowning with people she meets as its so rewarding.
Shimmy Giggles got her start with clowning many years ago when they asked her to dress up as a clown for the yearly West Fest in West, Texas. She is currently a member of Texas Clown Association, Clown International, Texas Mid Cities Clown Alley 85 in Irving, Texas, Happi Thyme Clown Alley in Arlington, Texas and Cowtown Clown Alley in Hurst Texas. She is also the President /Social media for Mid Cities Clown Alley She has been a member since 2012. . She is the Chair person for the Charlie Award for Clowns of America International and the current Director of Membership and a Member of World Clown Association. She has been a member since 2012. She was a caring clown at John Peter Smith Hospital in Fort Worth. She also does volunteering for many other charities and is CPR certified and Insured.
She has attended, Mooseburger Camp/ School, UTA in Arlington, Texas and Andy Anderson clown classes in Hurst. She is constantly attending jams, alley meetings and conventions to keep her training and development ongoing.
Besides her clowning around, Shimmy Giggles has her beautiful family she enjoys spending time with. As her family loves her daily life and her unpredictable silliness. Shimmy Giggles is the first to admit that she has the BEST job in the world.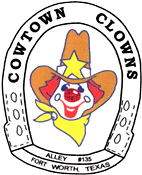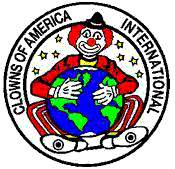 Call Shimmy Giggles Entertainment as we are waiting .
Email: [email protected]
Phone #: 214-577-6002
0

/